Welcome to Mayerthorpe Veterinary Services
Large & Small Animal Veterinarians
Veterinary Emergency? Call us right away at 780-786-2000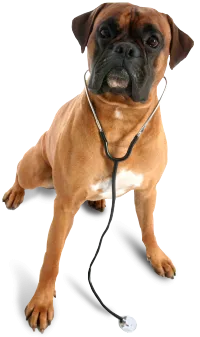 As a full service mixed animal practice, Mayerthorpe Veterinary Services offers a full range of services, from routine small animal exams and vaccinations to dental care and orthopedic surgery for your pets. We know your pet is part of your family and strive to care for them as we would for our own. Our veterinarians are on call 24 hours a day, 7 days a week in the event of an emergency.

Cow-calf production, horses, and small ruminants also make up a large component of our business. We provide in clinic, ambulatory, and emergency services to best serve your large animal needs. Please see our services page for more information.
Services - At a Glance
In-clinic services for small and large animals
Ambulatory / Farm Call Services
Small animal and equine dentistry
Bovine, bison, and cervid herd health services, including ultrasound-based pregnancy diagnosis
Vaccinations and deworming
Soft tissue & orthopedic surgery
Elective (spay/neuter) surgery
Ultrasound and digital X-ray for large and small animals
Pet, equine, and livestock Supplies
Pet Food
24 Hour On Call Emergency Service
Service Area

Mayerthorpe
Sangudo
Greencourt
Blue Ridge
Evansburg/Entwistle
Wildwood
Tomahawk
Whitecourt*
Fox Creek*
Swan Hills*
*Provided through our satellite clinic in Whitecourt - Hilltop Veterinary Clinic. Office hours are Monday-Friday 8:30 am - 5:00 pm.
Languages
At Mayerthorpe Veterinary Services, we treat your pets like the valued family members they are.
We are happy to offer a number of resources that enable you to learn about how to take better care of your pets. Please feel free to browse our site, particularly the informational articles. The best veterinary care for animals is ongoing nutrition and problem prevention, so becoming knowledgeable about preventative pet care is essential to the ongoing success of your animal's health. If you have any questions, call 780-786-2000 or email us and we'll promptly get back to you. Our Mayerthorpe veterinary office is very easy to get to -- and you can find directions on our Contact Us page!
Dr. Janelle Gauthier | Dr.Claire Ainsworth | Dr. Sarah Wahlert

Mayerthorpe Veterinarian | Mayerthorpe Veterinary Services | 780-786-2000
4818 42 Ave (PO Box 509)
Mayerthorpe, Alberta AB T0E 1N0